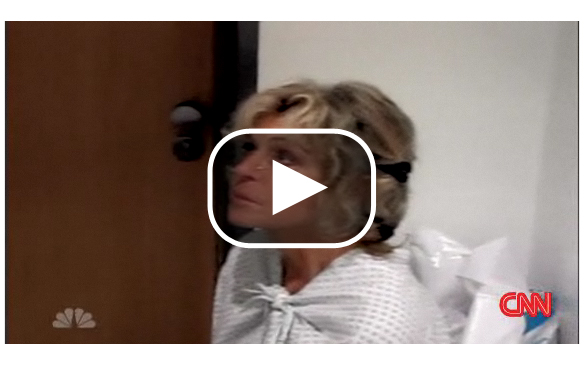 Susan Chun
AC360° Producer
The scenes are heartbreaking. Farrah Fawcett, an actress we all remember from the 1970s as the beautiful blond from Charlie's Angels, is back on TV, but in a very different role. Farrah is shown bedridden in a hospital gown, frail looking and moaning in pain. This is her story of her fight with anal cancer, in her own words.
Nearly 9 million people tuned in on Friday night to NBC to watch "Farrah's Story", a two hour documentary narrated mostly by Farrah herself but also includes interviews with her long time partner, actor Ryan O'Neal, her best friend Alana Stewart, and her doctors.
Farrah Fawcett says in the documentary she wanted to share the pain and anguish of cancer with as many people as possible, as a reminder that this is a serious and often deadly disease. The documentary shows everything from happy times with her family to Farrah revealing her bald head from chemotherapy. This clip shows Farrah in a German hospital undergoing painful treatments for the cancer that has spread to her liver. You can see how debilitating the treatment is on Farrah, she starts off laughing and joking with her doctor about never eating liver again, to lying on her bed, stricken with pain.