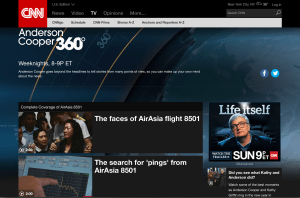 You may have noticed some big changes around CNN.com. That means Anderson Cooper 360 has a slick new on-line look.
Click here to check out our new blog, it's your hub for all things AC360. You can watch and share the latest stories from the show. You can go behind the scenes with Anderson and the team. We will also bring you extended versions of some of Anderson's biggest interviews.
We think our new blog will make it easier for you to find our best stories and interviews. If you have this page bookmarked, please click here to update and upgrade.
Check it out and let us know what you think. You can always find us on Twitter, @AC360.