1) Fans of soccer – or make that football outside of the U.S – will be moved by Oscar nominated filmmaker and CNN Inside Man host Morgan Spurlock as he relates the gift that 2014 CNN Hero Jon Burns brings to thousands of children across the globe through his non-profit, Lionsraw.
2) The words "When you hit the ground, you find your wings…" from the song "Prizefighter" take on special significance during three-time Grammy Award-winning country music artist Trisha Yearwood's dynamic performance. Watch for a compilation of stirring images.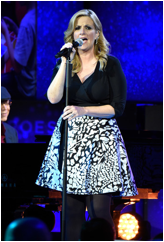 3) Sometimes laughter is the best medicine, and renowned actor/playwright John Leguizamo (Fugly) will captivate viewers through humor as he introduces the story of CNN Hero Juan Pablo Romero Fuentes and his success in savings at-risk children through his non-profit organization "Los Patojos" (the Little Ones).
4) Proving that people of all ages can truly make a difference,  actor and recording star Nick Jonas – who was joined by Quvenzhané Wallis, star of the highly anticipated musical film Annie, actor and recording star Nick Jonas and The Walking Dead star Tyler James Williams – reveals a 2014 "Young Wonder" and a special story.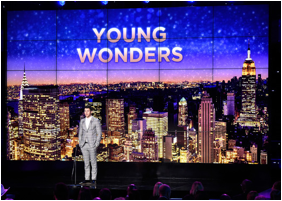 5) In a showstopping moment, CNN 2014 Hero Arthur Bloom and the MusiCorps Wounded Warrior band with lead vocalist, Tim Donley, join Grammy winning singer Sheryl Crow for an indelible rendition of "A Wide River to Cross."