Ready for today's Beat 360°? Everyday we post a picture you provide the caption and our staff will join in too. Tune in tonight at 10pm to see if you are our favorite! Here is the 'Beat 360°' pic: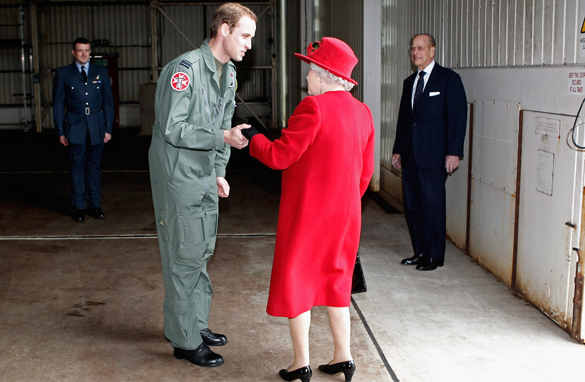 Prince William greets Queen Elizabeth II as the Duke of Edinburgh, right, looks on during a visit to RAF Valley where Prince William is stationed as a search and rescue helicopter pilot on April 1, 2011 in Holyhead, United Kingdom. (Photo credit: Christopher Furlong – WPA Pool/Getty Images)
Update: Beat 360° Winners:
Staff
Eli Lazar
"Yes Grandma, I promise you we will do the chicken dance at the wedding."

Viewer
Nisha Spencer-Davis
"the queen is sad to learn that she is visiting a real hanger and not code word for kate's bachelorette party."
___________________________________________________________________________