Ready for today's Beat 360°? Everyday we post a picture you provide the caption and our staff will join in too. Tune in tonight at 10pm to see if you are our favorite! Here is the 'Beat 360°' pic: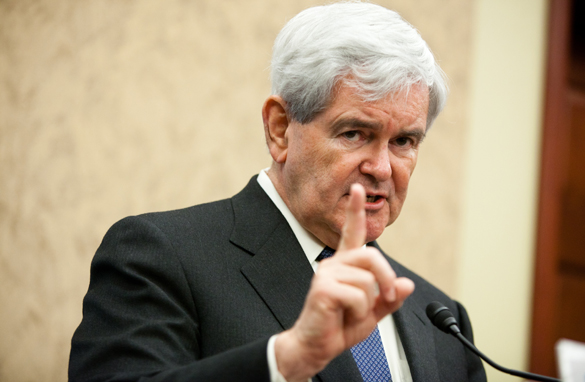 Former House Speaker Newt Gingrich, R-Georgia, speaks at an event on health care in the U.S. Capitol on March 31, 2011 in Washington, D.C. Gingrich is the founder of the Center for Health Transformation, which is dedicated to fundamentally transforming the health system. Gingrich met with about 20 freshman Republican members of Congress and discussed ways to repeal the health care reform law, which he calls "Obamacare." (Photo credit: Brendan Hoffman/Getty Images)
Update: Beat 360° Winners:
Staff
Tom Foreman
"My rule is one question at a time. Although, I may give several answers. Just saying."

Viewer
Jenn
"Obamacare...a nationwide prostate exam."
___________________________________________________________________________