Ready for today's Beat 360°? Everyday we post a picture you provide the caption and our staff will join in too. Tune in tonight at 10pm to see if you are our favorite! Here is the 'Beat 360°' pic: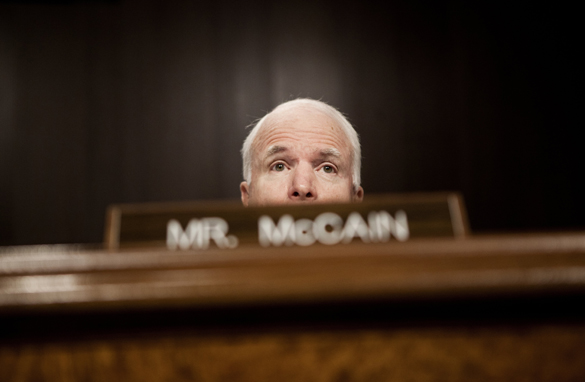 Committee Ranking Member Sen. John McCain, R-Arizona, speaks during a hearing before the Senate Armed Services Committee March 15, 2011 on Capitol Hill in Washington, DC. (Photo credit: Brendan Smialowski/AFP/Getty Images)
Update: Beat 360° Winners:
Staff
Joey Gardner
"You know, I have one simple request. And that is to have sharks with frickin' laser beams attached to their heads sent to Libya."

Viewer
Kerry LeCorre
"oh boy... i'm in over my head on this one..."
___________________________________________________________________________