Ready for today's Beat 360°? Everyday we post a picture you provide the caption and our staff will join in too. Tune in tonight at 10pm to see if you are our favorite! Here is the 'Beat 360°' pic: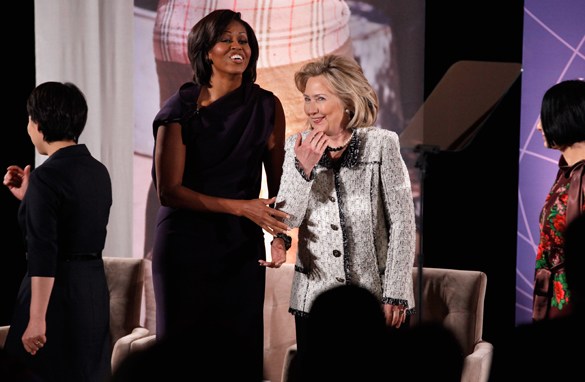 Secretary of State Hillary Clinton shares a laugh with first lady Michelle Obama during the ceremony for the International Women of Courage Awards at the U.S. Department of State March 8, 2011 in Washington, DC. (Photo credit: Chip Somodevilla/Getty Images)
Have fun with it. We're looking forward to your captions! Make sure to include your name, city, state (or country) so we can post your comment.
Update: Beat 360° Winners:
Staff
Sam Meyer
"How are those 3am phone calls working out for you?"

Viewer
Anthony Boggs
"And they said a woman in power would be an emotional rollercoaster....then they got Boehner!"
___________________________________________________________________________