Ready for today's Beat 360°? Everyday we post a picture you provide the caption and our staff will join in too. Tune in tonight at 10pm to see if you are our favorite! Here is the 'Beat 360°' pic: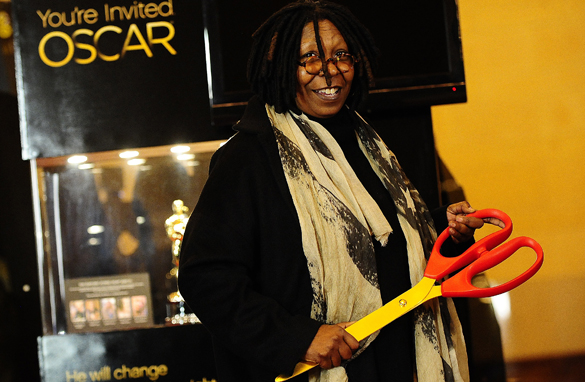 Actress Whoopi Goldberg opens an exhibition of Oscar statuettes at Grand Central Station in New York, February 23, 2011. (Photo credit: Emmanuel Dunand/AFP/Getty Images) )
Have fun with it. We're looking forward to your captions! Make sure to include your name, city, state (or country) so we can post your comment.
Update: Beat 360° Winners:
Staff
Ben Finley
"After giving Bieber his new haircut, Whoopi looks for her next victim"

Viewer
Robbi Teer
"It's a prequel. I play Depps mom, Edwina Scissorhands."
___________________________________________________________________________