Ready for today's Beat 360°? Everyday we post a picture you provide the caption and our staff will join in too. Tune in tonight at 10pm to see if you are our favorite! Here is the 'Beat 360°' pic: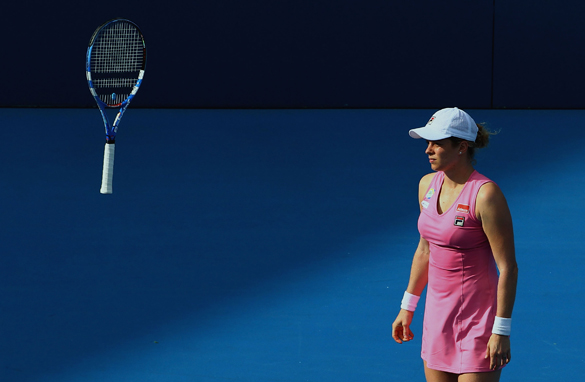 Kim Clijsters of Belgium throws her racket in her match against Alisa Kleybanova of Russia during day five of the 2011 Medibank International at Sydney Olympic Park Tennis Centre on January 13, 2011 in Sydney, Australia. (Photo credit: Mark Nolan/Getty Images)
Have fun with it. We're looking forward to your captions! Make sure to include your name, city, state (or country) so we can post your comment.
Update: Beat 360° Winners:
Staff
Devna Shukla
"'Wingardium Leviosa': Kim Clijsters has nothin' on Harry Potter!"

Viewer
Amber
""Ms. Clijsters demonstrates her impressive skills with the Force: 'Do or do not; there is no try.'"
___________________________________________________________________________