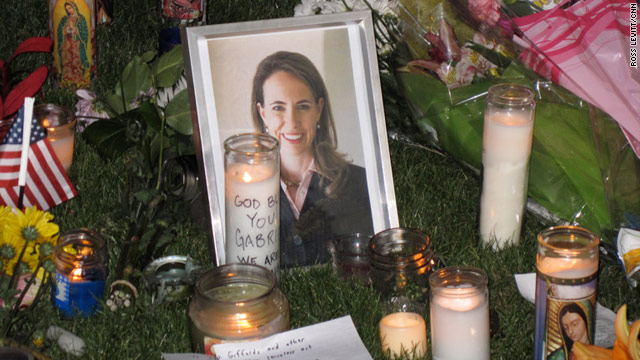 Elizabeth Landau
CNN
(CNN) - After surviving a gunshot wound to the head at a political event Saturday, Rep. Gabrielle Giffords remains in critical condition, and Tuesday was seen as significant in her recovery.
The brain tends to swell the most on the third day after a traumatic injury, and it's a very good sign if she makes it past the third and fourth day, said Dr. Keith Black, chairman of the Cedars-Sinai Hospital Department of Neurosurgery in Los Angeles, who is not involved in treating Giffords.
She has a breathing tube to protect her lungs, but is generating her own breaths, said Dr. Michael Lemole, chief of neurosurgery at University Medical Center in Tucson, Arizona, at a news conference Tuesday. Doctors say Giffords has been responsive to commands.
"It's simply asking her to raise fingers, to squeeze on their fingers. It's not at a point yet where they can ask her to talk, because she's still on a respirator. But the signs that she is conscious are manifesting and we're very excited," Mike McNulty, Giffords' campaign chairman and close friend, told CNN's John King on Monday.