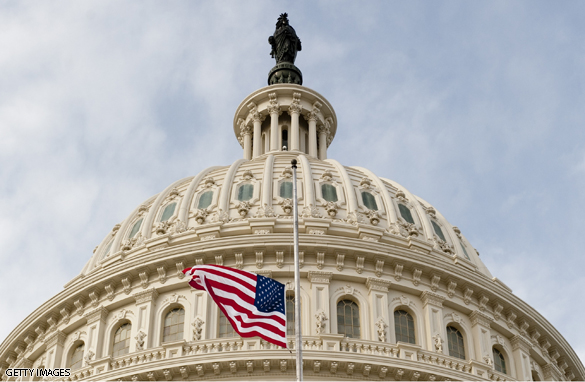 Tom Foreman | BIO
AC360° Correspondent
Reporter's Note: President Obama has spoken before about the need to return more civility to our public discourse. A lot of folks are talking about that now, including me in my daily letter to the White House.
Dear Mr. President,
Some people are implying that over-heated political rhetoric drove that gunman to commit his terrible crime over the weekend, and I suppose it's a discussion worth having. What dismays me, however, is the extent to which I am not hearing a discussion, but more of the very same heated talk.
The left is blaming the right for invoking violent imagery, the right is blaming the left for pushing an agenda that has spurred a backlash, and they are both still furiously playing the blame game even as they suggest the blame game itself is partially to blame.
In this case and in so many others, there appears to be no reasonable evidence that the shooter represented any cohesive or legitimate political viewpoint. If President Bush had been assassinated by some nut when his enemies were carrying signs demanding precisely that (and they did plenty of times) it would have been unfair to say that the shooter represented the mainstream liberal or Democratic point of view. The same principle applies in the Arizona case. And again, I mean for both sides.
Secondly, either side trying to make political hay out of this tragedy seems tragic in itself. Saying that either party made this happen is like saying the guy who gets bitten by a rabid dog was asking for it because he went for a walk - or that the whole neighborhood is guilty because they didn't notice the dog on their streets earlier.

Should we reexamine the state of our rhetoric and restore some civility? Sure. But we've known that, and elected officials in both parties have been calling for that for years, even as they fill the airwaves with vitriolic ads every time an election rolls around. Should we be careful about allowing our words to become so incendiary that lunatics think they have a "movement" behind them? Yes. But let's not forget that the internet allows people of like minds to connect across all cultural, geographical, and political boundaries and in a country of 300+ million people, someone who is seeking fellow travelers for even the most radical agenda can likely find them.
People are free to say what they wish, of course, and I know that a lot of people believe this is absolutely the right time to point fingers and ferret out those who hide hate speech behind the label of free speech. But even for those who think there is a link between our political climate and this terrible shooting, I'm at a loss to understand why anyone thinks more fiery words will cool down the overheated political climate.
Would love to hear your thoughts on this, so if you have a moment, give a ring. It was so sad riding to work this morning and seeing all the flags at half staff. From the window of my office I can see two of them right now.
Regards,
Tom
Follow Tom on Twitter @tomforemancnn.