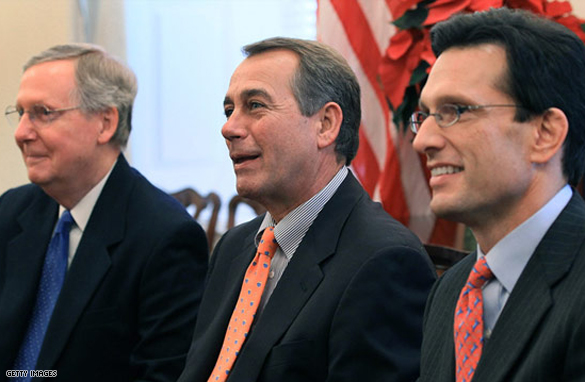 Ed Hornick
CNN
After being left for dead in the wake of the 2008 election, Republicans staged a stunning comeback over the past year.
Winning back the House and gaining a significant number of seats in the Senate in November gives them another stab at governing. The energized GOP, added to Americans' discontent with the way the country is headed, played a large factor in the midterm election wins.
The good
In January, Republicans will control the agenda in the House and the future of bills in the Senate.
It didn't hurt that they were able to win over an influential voting bloc - the independents who make or break elections - in rolling up impressive wins in November.
Any analyst will tell you that offense is key to winning a game, and that's what Republicans went for. They shined a spotlight on Democratic policies and were able to convince American voters that change was needed.
Mix in a bad economy and record high unemployment, a rough period during which they weren't the ones at the helm, and you have a recipe for success.

10 things Republicans must do in 10 weeks
According to midterm exit polls, 88 percent of voters found economic conditions to be not good or poor, and 86 percent said they were very worried or somewhat worried about the economy.
Republican wins, some say, came from a perception of the party as being a unified force, all on the same legislative page.