Ready for today's Beat 360°? Everyday we post a picture you provide the caption and our staff will join in too. Tune in tonight at 10pm to see if you are our favorite! Here is the 'Beat 360°' pic: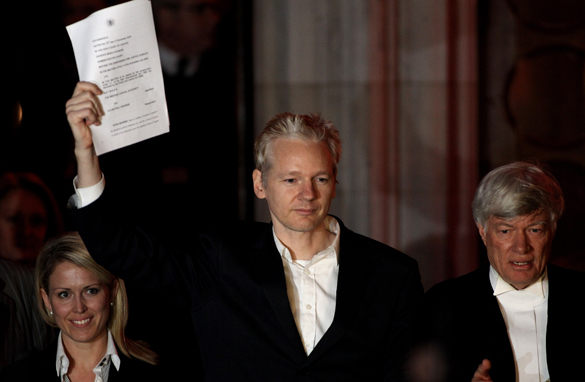 WikiLeaks founder Julian Assange, center, speaks to reporters as he leaves The High Court on December 16, 2010 in London, England. Assange was released after being granted bail by the High Court. (Photo credit: Oli Scarff/Getty Images)
Have fun with it. We're looking forward to your captions! Make sure to include your name, city, state (or country) so we can post your comment.
Update: Beat 360° Winners:
Staff
Joey Gardner
"Birthers! Alas, I give you President Obama's birth certificate!"

Viewer
Derek Reid, Seattle, WA
"I have Santa's list. Soon we'll all know who's been naughty and nice!"
___________________________________________________________________________