Ready for today's Beat 360°? Everyday we post a picture you provide the caption and our staff will join in too. Tune in tonight at 10pm to see if you are our favorite! Here is the 'Beat 360°' pic: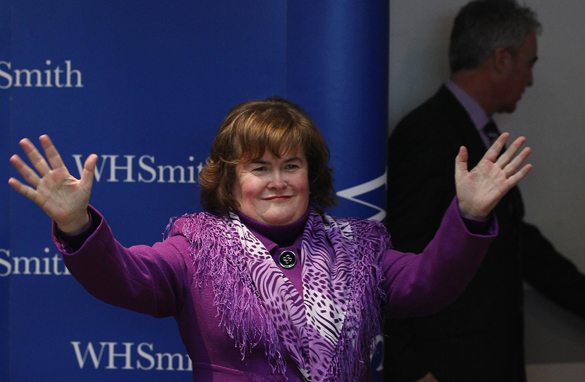 Susan Boyle arrives for a book signing of "The Woman I Was Born To Be" at the St. Enoch Centre on December 13, 2010 in Glasgow, Scotland. (Photo credit: Jeff J Mitchell/Getty Images)
Have fun with it. We're looking forward to your captions! Make sure to include your name, city, state (or country) so we can post your comment.
Update: Beat 360° Winners:
Staff
Daniel Russo
"Jack Black dresses up as Susan Boyle; and tries to sneak into the next 'So you think you can sing' audition."

Viewer
Kathy, Akron, OH,
"Susan has second thoughts after signing an endorsement deal with Crayola."
___________________________________________________________________________