Ready for today's Beat 360°? Everyday we post a picture you provide the caption and our staff will join in too. Tune in tonight at 10pm to see if you are our favorite! Here is the 'Beat 360°' pic: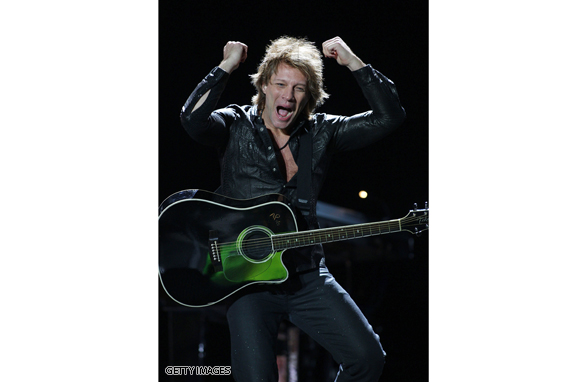 Jon Bon Jovi of Bon Jovi performs on stage at Patterson's Stadium yesterday, in Perth, Australia. (Photo by Paul Kane/Getty Images)
Update:
Staff Winner:
Looking to augment a lackluster concert turnout, Jon Bon Jovi sells tickets to the gun show.
– Chuck Hadad
Viewer Winner:
You give hair a bad name.
– Duke Keith, El Paso, TX
Have fun with it. We're looking forward to your captions! Make sure to include your name, city, state (or country) so we can post your comment.
___________________________________________________________________________

b