Ready for today's Beat 360°? Everyday we post a picture you provide the caption and our staff will join in too. Tune in tonight at 10pm to see if you are our favorite! Here is the 'Beat 360°' pic: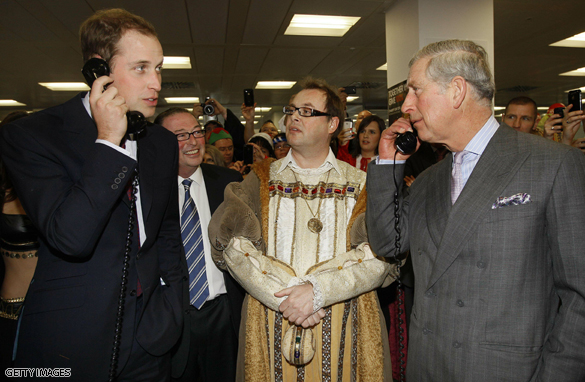 Prince William and Prince Charles, Prince of Wales attend the 18th annual ICAP Charity Day today in London, England. (Photo by Kirsty Wigglesworth – WPA Pool/Getty Images)
Update:
Staff Winner:
"Dad, who is this peasant?"
"Son, this is the Anglican clergy. This is how we get divorced."
-William Armsby
Viewer Winner:
This is the kind of top secret new age technology that will put us Brits back on top.
– John Stevens from Toronto
Have fun with it. We're looking forward to your captions! Make sure to include your name, city, state (or country) so we can post your comment.
___________________________________________________________________________

b