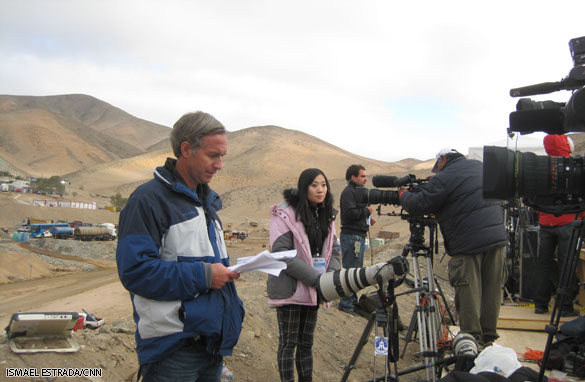 Ismael Estrada
AC360­° Producer
Near Copiapo, Chile (CNN) – It's been an incredible week here at Camp Hope in Chile.
It's rare that we get an opportunity to report on a story that has such a great, happy ending and the world was here to record every second.
We met reporters from Australia, Japan, Germany, England, Spain, Argentina and all over Chile - all here to capture this great rescue.
Earlier: As rescue nears, media descend on Chilean mine
In most cases, when we see so many people from around the world, it's when we cover a major tragedy. Rarely do I see the good moods and good spirits that were in the air here - with all of us on hand for everything from that great moment when the first miner was rescued until the moment when the last rescuer made it back to the surface.
Very quickly, Camp Hope has transformed to Camp Empty, but no one here will forget the time we spent at this mine.
(See more photos after the jump)