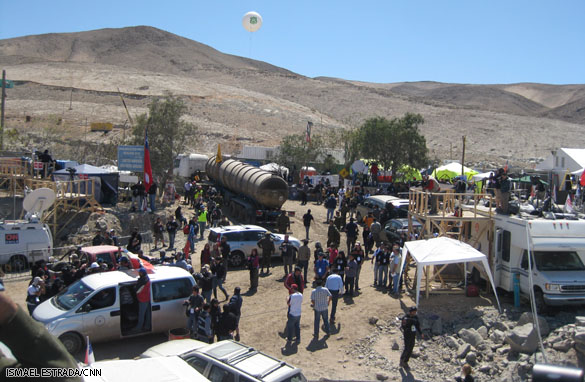 Ismael Estrada
AC360­° Producer
Copiapo, Chile (CNN) - A walk around this mine site says it all.
Media from all over the world have filled the mountainside with tents, generators, makeshift live platforms and work stations. Mixed amongst the media are the families of the 33 miners who have waited since early August for their loved ones to resurface from the mine below.
There are tributes and flags everywhere we look, everyone waiting for that moment when the first miners are freed. There is a lot of buzz and anticipation here; everyone knows that the ordeal is near its end.
(More photos after the jump)