____________________________________________________________________
An attempted robbery of a pharmacy in Florida was thwarted by an elderly customer and his cane, and it was all caught on videotape.
According to the Tampa Police, the suspect entered a Walgreens store Wednesday morning and approached a female cashier.
"The suspect had a brown paper bag over his right hand and pointed it at the clerk demanding money," the police said in a statement. At that moment, an elderly customer who was standing nearby attacked the robber with a cane and chased him out of the store.
Police have released a video of the crime and are asking the public for help in identifying the perpetrator.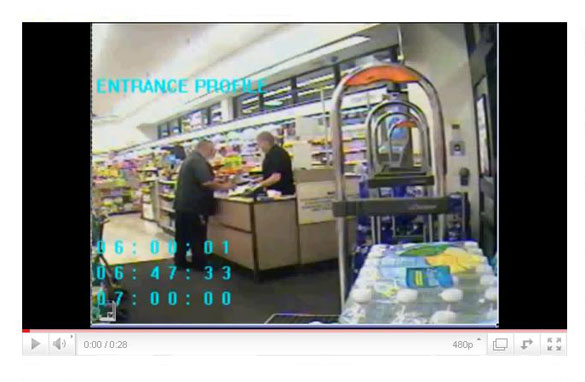 Daniel De Sevilla, a cashier at the Walgreens praised the man for coming to the defense of the cashier. "I'm glad he stepped up for her," De Sevilla said. "I saw pictures and the guy that was robbing looked pretty big and he got scared away by the cane.
Follow the Falcon File on Twitter @FalconCNN