Elise Miller
AC360° Associate Producer
Earlier this year, AC360°, with the help of a seasoned team of researchers, conducted a pilot study based on the 1940's doll test. In this pilot study, more than 130 kids were asked a series of questions about five cartoon dolls with varying skin tones. Half of the children were African-American and half were white, half were in the north and half in the south. The results were surprising: white children have an overwhelming white bias, and black children also have a bias toward white.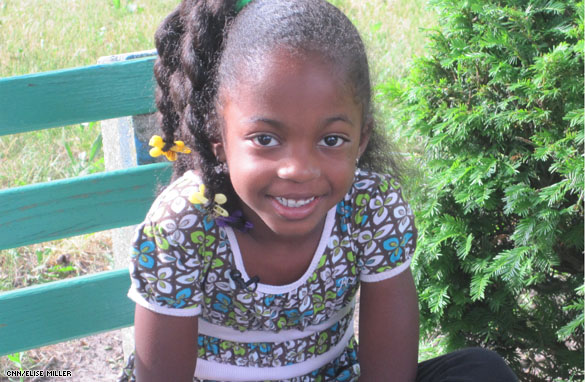 One of the most shocking responses we heard was from a five year-old African-American girl named Brielle who Anderson spoke to after her test. She said, "I just don't like the way brown looks because, it looks really nasty for some reason but I don't know what reason." Anderson said, "So you think it looks nasty?" and Brielle replied, "Well not really but sometimes." Hearing such a beautiful young girl say she thinks her skin looks nasty was heartbreaking. Where is a five year old getting this notion? Brielle's father, Byron, sat down with Anderson a few months ago. His first reaction after hearing her say that was, "Wow. To be honest I kind of anticipated that from Brielle. She's been vocal about her perceptions of skin color."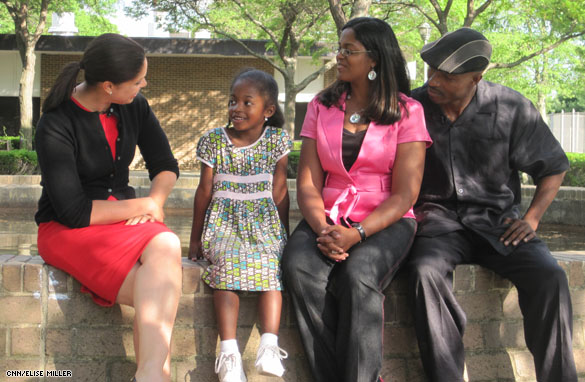 We wanted to talk to Byron and his wife LaTisha to see how they've addressed the issue of race with their daughter since the Doll Study series aired on AC360°. In an interview with CNN's Soledad O'Brien, LaTisha said, "I was shocked. I did get that sinking feeling in my heart, my stomach, my gut, whatever you want to call it, because it's our child, you know? And it's shocking to hear your child speak of herself that way." Byron said the doll test, "... forced some conversations that obviously needed to happen. It forced some adjustments in the way we deal with our children, which I believe needed to happen." Byron specifically said he finds even more opportunities to tell his daughters how beautiful they are. "They are the most beautiful girls in the world as far as I'm concerned and they need to know that and I need for them to know that," Byron said.
Watch their follow up story here: