Ready for today's Beat 360°? Everyday we post a picture you provide the caption and our staff will join in too. Tune in tonight at 10pm to see if you are our favorite! Here is the 'Beat 360°' pic: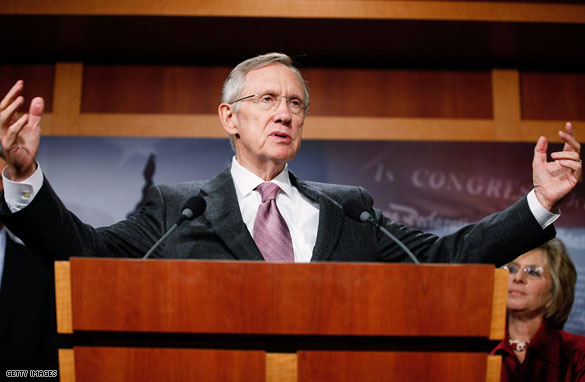 Senate Majority Leader Harry Reid (D-NV) announces that the Democratic leadership will not bring energy reform legislation to the floor for a vote before the summer recess at the U.S. Capitol August 3, 2010 in Washington, DC. Reid said that he could not come up with a single Republican vote and therefore could not get the Clean Energy Jobs and Oil Spill Accountability Act passed.
Have fun with it. We're looking forward to your captions! Make sure to include your name, city, state (or country) so we can post your comment.
___________________________________________________________________________