Ready for today's Beat 360°? Everyday we post a picture you provide the caption and our staff will join in too. Tune in tonight at 10pm to see if you are our favorite! Here is the 'Beat 360°' pic: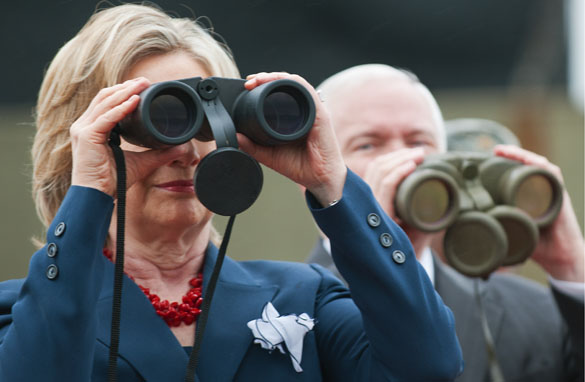 US Secretary of State Hillary Clinton looks towards North Korea as US Secretary of Defense stands by as they visit the dimilitary zone that divides North and South Korea on July 21, 2010. AFP PHOTO/Paul J. Richards (Photo credit should read PAUL J. RICHARDS/AFP/Getty Images)
Have fun with it. We're looking forward to your captions! Make sure to include your name, city, state (or country) so we can post your comment.
________________________________________________________________________________