Randi Kaye | BIO
AC360° Correspondent
Editor's Note: For information on how you can help these homeless pets click here.
I just got back from a couple of hours at the Louisiana SPCA here in New Orleans. For me, as an animal lover and the proud owner of a cat, this shoot was very tough.
We went because we wanted to see how the oil spill in the gulf is affecting the family pet. It's not just pelicans and turtles and dolphins that are feeling this. While the family pet may not be covered in oil, too many of them are now homeless because their owners, mainly fisherman, can no longer afford to take care of them. They are out of work and behind on bills, so now as many as 80 dogs a month are ending up in shelters, given away by their owners.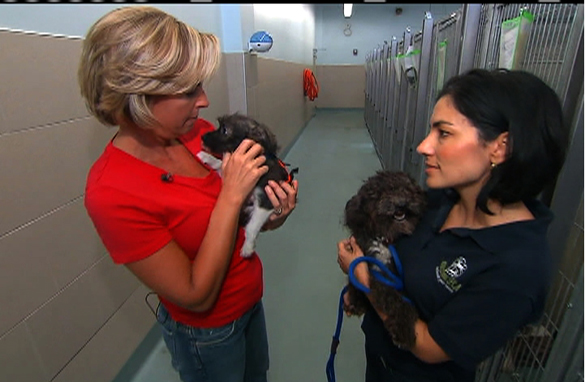 At one shelter in St. Bernard Parish, they saw an increase of more than 100 dogs this past June compared to June last year. In June of 2009, they had 17 dogs turned in by owners. This year, 127. They say it's all because of the spill.
I couldn't tear my eyes away from these cages. There were all kinds of dogs: terriers, golden retrievers, and every kind of mixed breed you can image. One cuter than the next. More dogs have been turned in than cats but there are plenty of cats that now need homes too.
The SPCA's Ana Zorrilla told me when some families come in to turn in their pets they can hardly bring themselves to say it's because of the spill. She says they are just too torn up. She says she'd like BP to help foot some of the bills and help keep the family pet at home instead of at the shelters. She would like BP to pay for petfood and veterinary expenses so families can stay intact. With donations, the Lousiana SPCA just launched a program this week to try and keep pets at home by providing food, vet care, spaying and neutering, even microchipping. But they don't have the funds for all the families who need it.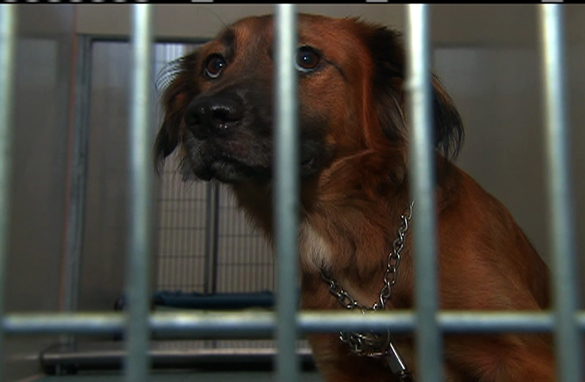 The saddest part about this is that so many of these now homeless pets may never find another home. The shelter we visited is not a no-kill shelter and almost every cage was taken. The dogs we saw today only have about 2 or 3 weeks, if they're lucky, to get adopted. If they don't get a second chance, these pets will likely be euthanized. And they never even had a drop of oil on them….