Ready for today's Beat 360°? Everyday we post a picture you provide the caption and our staff will join in too. Tune in tonight at 10pm to see if you are our favorite! Here is the 'Beat 360°' pic: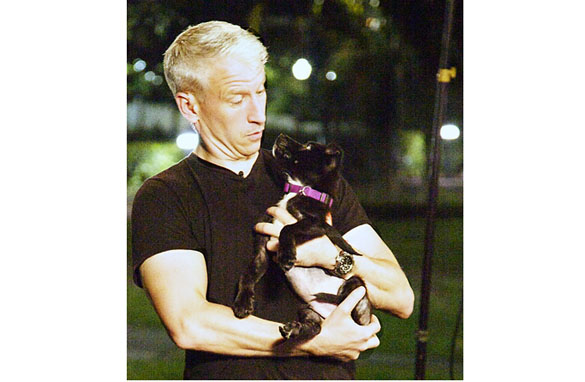 Anderson Cooper holds Finnegan one of the hundreds of pets in the Gulf-area that are now homeless. (Photo Courtesy: Terri Garland)
Have fun with it. We're looking forward to your captions! Make sure to include your name, city, state (or country) so we can post your comment.
Update: Beat 360° Winners
Staff:
Kirk McDonald
"Don't worry, little one. You're supposed to be a lapdog, not a watchdog."
Viewer:
John
"Don't look at me like that Anderson, they ARE tar balls on the beach – honest!!!"
________________________________________________________________________________