Ready for today's Beat 360°? Everyday we post a picture you provide the caption and our staff will join in too. Tune in tonight at 10pm to see if you are our favorite! Here is the 'Beat 360°' pic: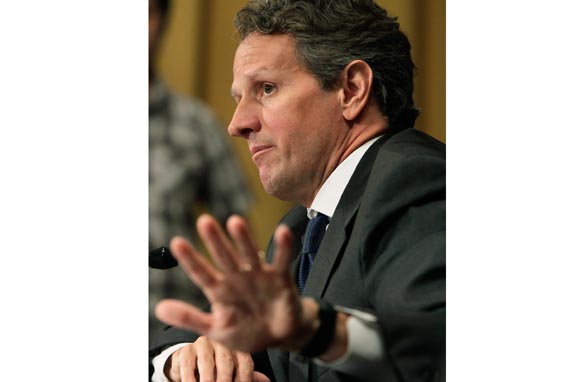 US Treasury Secretary Timothy Geithner testifies before the Senate Finance Committee hearing on US China relationship on Capitol Hill in Washington, DC China's refusal to revalue its currency is impeding global economic reforms, US Treasury Secretary Timothy Geithner said Thursday amid pressure from Congress to impose sanctions on the Asian giant. AFP PHOTO/YURI GRIPAS (Photo credit should read YURI GRIPAS/AFP/Getty Images)
Have fun with it. We're looking forward to your captions! Make sure to include your name, city, state (or country) so we can post your comment.
________________________________________________________________________________