Ismael Estrada
AC360­° Producer
After a weekend at home, I packed my bag and headed back to New Orleans with Anderson to report about the oil spill. When I got to the airport yesterday the TSA agent checking my ID and ticket shook his head as he noticed where I was headed. "Those BP guys have no idea what they're doing down there do they?"
I walked toward the gate and grabbed a cup of coffee to keep me awake through my delay. People standing in line at the coffee stand were talking about how this was going to change what we know about the entire Gulf of Mexico.
I boarded my flight and the guy next to me wouldn't stop talking about it the entire trip. He was furious and had 10 ideas on how to get the gushing oil to stop. People behind us started to chime in as well.
When I got to the hotel the person checking me in also brought it up. She said she tried not to think about it all weekend so she could enjoy her family and relax, but said it's all anyone wanted to talk about since BP announced that their "top kill" efforts had failed.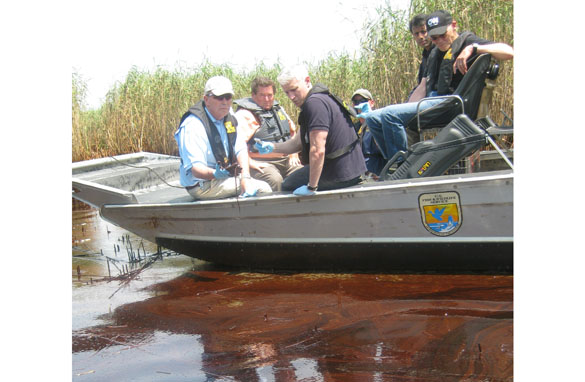 Everyone knows this is a disaster and can't believe it's been so long and it has yet to be stopped. I was personally blown away last week when Anderson and I went to get a closer look at the oil in the marshes. There was oil everywhere. We were literally floating in a pile of brown sludge and I know there is so much more to come.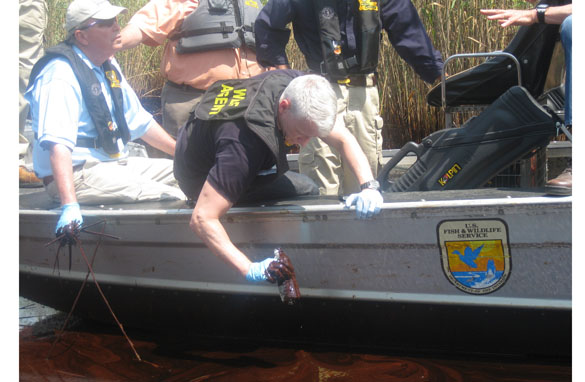 Anderson, Gary Tuchman, producer Joneil Adriano and I along with so many more CNNers will be here reporting all week on the newest efforts to stop the leak and the efforts to clean up the oil.