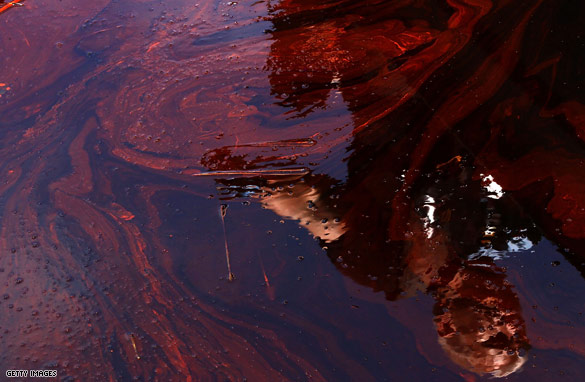 There's no end in sight for the situation in the Gulf of Mexico. Anderson Cooper reports live tonight from the region as BP attempts to stop the leak. Watch "AC360°" tonight at 10 ET on CNN for the latest on stopping the leak.
Venice, Louisiana (CNN) - The Gulf of Mexico undersea gusher has already spilled more oil than the Exxon Valdez disaster - possibly more than twice as much, making it the largest oil spill in U.S. history - government scientists said Thursday.
Scientists observed 130,000 to 270,000 barrels of oil on the water's surface on May 17, and think a similar amount had already been burned, skimmed, dispersed or evaporated.
That would mean 260,000 to 520,000 barrels had been leaked as of 10 days ago. The Exxon Valdez leaked about 250,000 barrels into Alaska's Prince William Sound in 1989.
The estimate came as an underwater tussle between oil and mud unfolded in BP's latest attempt to cap the runaway leak. But whether mud is able to defeat oil won't be known until later Thursday.