Ready for today's Beat 360°? Everyday we post a picture you provide the caption and our staff will join in too. Tune in tonight at 10pm to see if you are our favorite! Here is the 'Beat 360°' pic: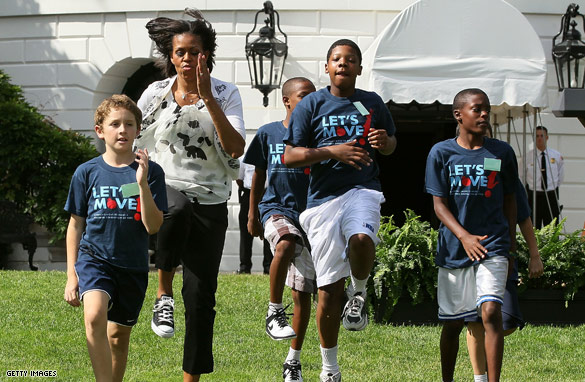 First lady Michelle Obama works out with local students on the South Lawn of the White House on May 25.
Have fun with it. We're looking forward to your captions! Make sure to include your name, city, state (or country) so we can post your comment.
Beat 360° Winners:
Staff:
Eli Lazar
You, on the right! Get those knees up and your eyes off Sasha!
Viewer:
Brad MacPherson, Massachusetts
I'm sweating to the oldies in 90° heat and Barack is inside with the AC having a Margarita with the Mexican president.
________________________________________________________________________________