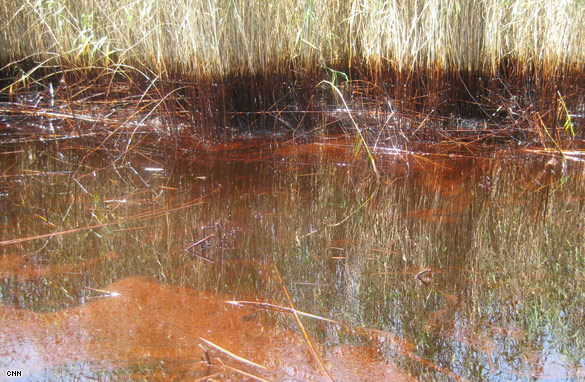 Ismael Estrada
AC360­° Producer
Venice, Louisiana - This is what everyone was worried about.
As we pulled our boats up to the marshes oil we could see for ourselves that oil completely covers everything here.
We could see more oil than water here. The surface looked rusty and suffocated. There was no one here cleaning it up. We could see for ourselves why everyone is so frustrated.
Its an absolute mess