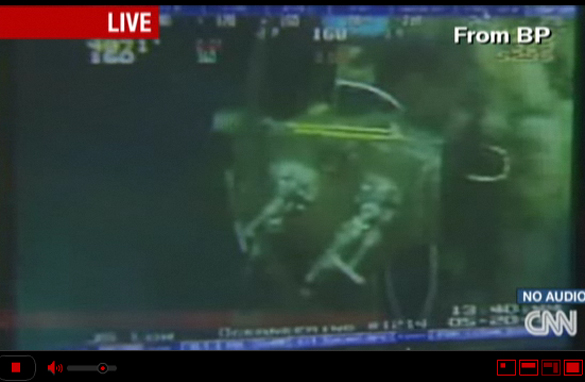 Ed Lavandera | BIO
CNN Correspondent
The turning point in the oil spill story came two weeks ago when BP finally let the world see video images from the underwater cameras.
I heard early on in this disaster that BP had cameras mounted on underwater robotic vehicles and those images could be seen live in the command centers. We tried and tried to get images released with no luck. I decided this was a story and issue worth raising. We put together a story and we called it "Where's the video?"
The next day BP released a 30-second video clip and instantly the tone and seriousness of the situation seemed to change dramatically. Congress called on BP to release more and to provide a live stream from the underwater cameras. It's been eye-opening in so many ways.
To hear the news today, that BP almost considered cutting off the live video stream during Wednesday's "top kill" effort seemed like a major step back in time. This evening, an administration official told CNN, "BP agreed to make the live feed of the top kill attempt available at the request of the President and the National Incident Center." Good to see we haven't lost the only access to what's going on a mile underwater.