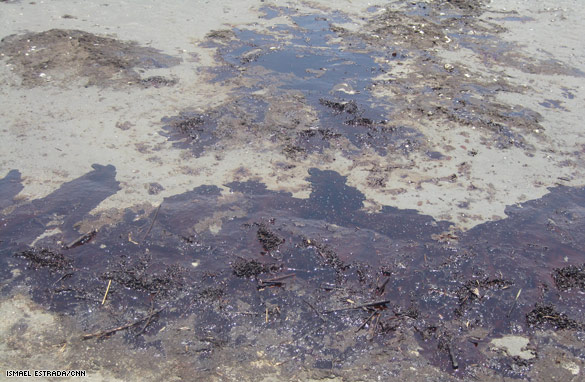 Ismael Estrada
AC360­° Producer
Port Fourchon, Louisiana - We are walking along the sandy beaches here in Port Fourchon, Louisiana, but we are not alone. Hazardous material and clean up crews here are working to clear fresh oil as it laps up along rocks - just steps from an area that is used for recreation.
Locals tell us they just cleaned up much of the oil that washed up yesterday. Today, it looks as if they have to start again.
Just about 30 minutes away in Grand Isle, local fishermen are frustrated. This is when they make their money, but no one can take their shrimp boats out anytime soon.
People have no idea what they'll do next. They all agree, the businesses they run now may be closing. The fishing around here, they say, won't be coming back any time soon.