Ready for today's Beat 360°? Everyday we post a picture you provide the caption and our staff will join in too. Tune in tonight at 10pm to see if you are our favorite! Here is the 'Beat 360°' pic: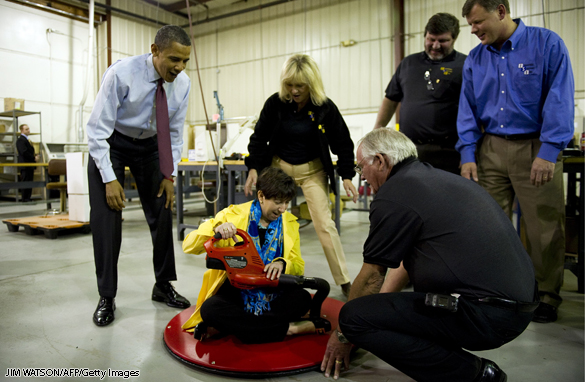 US President Barack Obama (L) helps New York Times reporter Sheryl Stolberg (C) use a hovercraft developed by Industrial Support Inc., as he tours the business in Buffalo, New York. (Photo credit should read JIM WATSON/AFP/Getty Images)
Have fun with it. We're looking forward to your captions! Make sure to include your name, city, state (or country) so we can post your comment.
________________________________________________________________________________