CNN Wire Staff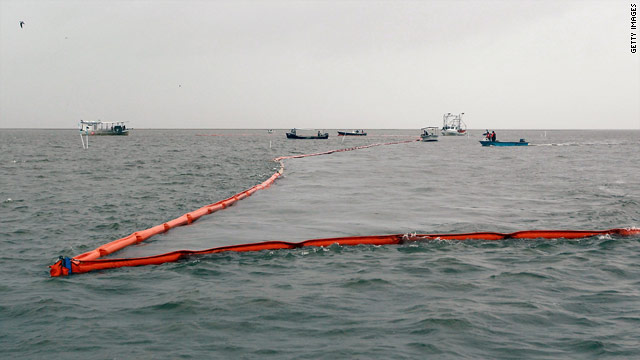 BP will "absolutely be paying for the cleanup operation" of the huge oil spill in the Gulf of Mexico, chief executive Tony Hayward said Monday. "There's no doubt about that."
"It is indeed BP's responsibility to deal with this and we're dealing with it," Hayward told NPR's "Morning Edition."
And, he added, "where legitimate claims [of damages] are made, we will be good for them," according to NPR's website.
The ruptured undersea well off Louisiana is spewing about 210,000 gallons (5,000 barrels) of crude a day into the Gulf of Mexico. And efforts to corral the rapidly growing oil spill have so far been unsuccessful.