Ready for today's Beat 360°? Everyday we post a picture you provide the caption and our staff will join in too. Tune in tonight at 10pm to see if you are our favorite! Here is the 'Beat 360°' pic:
Fabrice Tourre (C), executive director of the structured products group trading for The Goldman Sachs Group, prepares to testify before the Senate Homeland Security and Governmental Affairs Investigations Subcommittee. (Photo by Chip Somodevilla/Getty Images)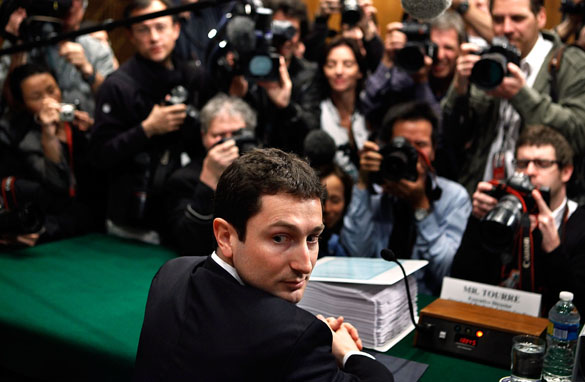 Have fun with it. We're looking forward to your captions! Make sure to include your name, city, state (or country) so we can post your comment.
Beat 360° Winners:
Staff:
Gabe Falcon:
"Hmmm, I should bundle up my testimony and sell it as junk bonds. Could make a killing."
Viewer:
Caroline from Charlottesville, Virginia
"Buy low, sell high, and take the Fifth."
________________________________________________________________________________