Program Note: Don't miss Dr. Sanjay Gupta's report on the study tonight on AC360° at 10 p.m. ET.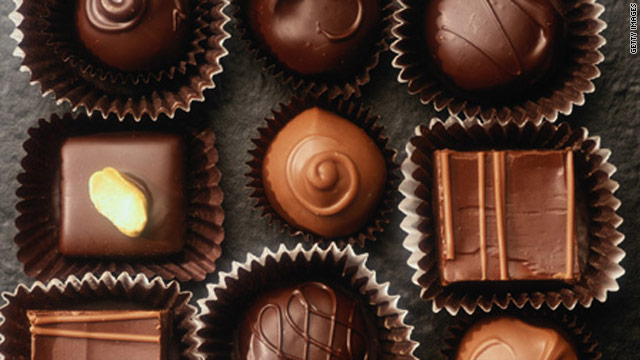 Denise Mann
Health.com
When Dina Khiry is feeling a bit down, she reaches for chocolate. "I like Reese's peanut butter cups, Hershey's bars, and chocolate cake batter," says the 24-year-old public relations associate. "I feel better in the moment - and then worse later on, when I realize that I just consumed thousands of calories."
Khiry's emotional relationship with chocolate isn't uncommon, new research suggests. According to a study published this week in the Archives of Internal Medicine, people who feel depressed eat about 55 percent more chocolate than their non-depressed peers. And the more depressed they feel, the more chocolate they tend to eat.
Although gorging on chocolate and sweets to beat the blues has become a cliché thanks to sitcoms and romantic comedies, there's been "little prior scientific literature linking chocolate and depression," says the lead author of the study, Dr. Beatrice Golomb, a professor of medicine at the University of California at San Diego School of Medicine. The study, she says, provides evidence to support "the popular perception that when people need a pick-me-up, they pick up chocolate."