Program Note: Don't miss our coverage of the high cost of obesity tonight on AC360° at 10 p.m. ET.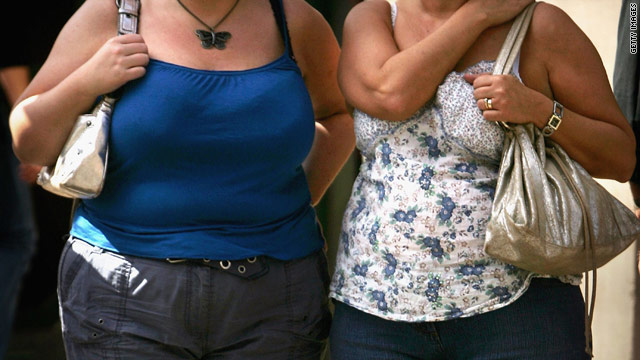 The United Health Foundation
The American Public Health Association
Partnership for Prevention
In a unique study that departed from looking at historical costs of obesity, Kenneth E. Thorpe, Ph.D., and colleagues from Emory University developed an econometric model to estimate the growth of health care costs over time that are attributable to changes in obesity rates. This report provides projections of future health care costs directly attributable to obesity for each state and for the nation.
Using nationally representative data on adults, the study estimates the effect of the increasing prevalence of obesity on total direct health care costs. Estimates are controlled for age, gender, race, ethnicity, marital status, education, income, health insurance status, geographic region and smoking status.
Major Findings:
Obesity is growing faster than any previous public health issue our nation has faced. If current trends continue, 103 million American adults will be considered obese by 2018.
The U.S. is expected to spend $344 billion on health care costs attributable to obesity in 2018 if rates continue to increase at their current levels. Obesity‐related direct expenditures are expected to account for more than 21 percent of the nation's direct health care spending in 2018.
If obesity levels were held at their current rates, the U.S. could save an estimated $820 per adult in health care costs by 2018 ‐ a savings of almost $200 billion dollars.
At the state level, Oklahoma stands to benefit the most if obesity levels remain steady. This would provide a potential savings of $1,200 per adult or a savings of more than $3.2 billion for the state.
Oklahoma is expected to have the highest obesity rate in the country by 2018; Colorado is estimated to have the lowest obesity rate.