Program Note: Don't miss our coverage of the high cost of obesity tonight on AC360° at 10 p.m. ET.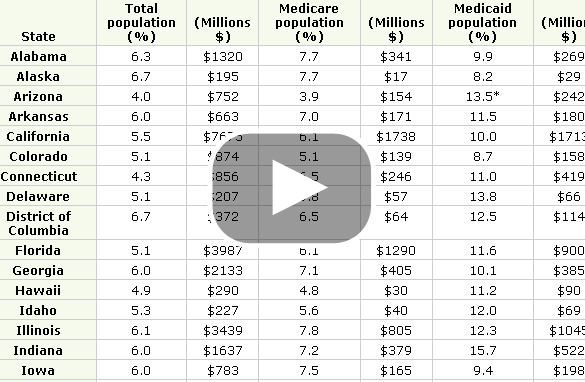 Centers for Disease Control
Overweight and obesity and their associated health problems have a significant economic impact on the U.S. health care system. Medical costs associated with overweight and obesity may involve direct and indirect costs. Direct medical costs may include preventive, diagnostic, and treatment services related to obesity. Indirect costs relate to morbidity and mortality costs. Morbidity costs are defined as the value of income lost from decreased productivity, restricted activity, absenteeism, and bed days. Mortality costs are the value of future income lost by premature death.
Click on the interactive above to find obesity rates for each state and corresponding economic costs.