Program Note: Don't miss Anderson's discussion with Dennis Quaid on the chilling medical error that nearly killed his newborn twins and why he's speaking out about medical mistakes. AC360° at 10 p.m. ET.
AC360°
In our Big Interview Anderson talked to Dennis Quaid who has made it his mission to raise awareness about the risks of medical errors. In 2007, his newborn twins almost died as a result of a medical mistake at a hospital when they were given an accidental overdose of a blood thinner.
Quaid has produced a documentary called "Chasing Zero: Winning the War on Healthcare Harm," which airs on the Discovery Channel on April 24. He hopes that by sharing his story he can help prevent medical accidents from happening to others.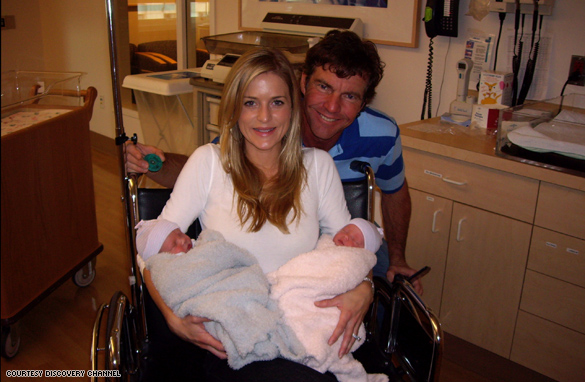 On Thursday, during a presentation for the International Forum on Quality and Safety in Healthcare, Quaid described – in detail – the medical mistake that nearly killed his twins.
The incident occurred when his twins, Thomas Boone and Zoe Grace, were 12-days old. They were undergoing IV-antibiotic treatment for a staph infection at a hospital in Los Angeles, California.
The infants were supposed to receive 10 units of the blood thinner heparin they were prescribed, but they were given 10,000 units – that's 1,000 times the intended amount. The babies survived, "thanks to prayers," said Quaid, and are not expected to suffer any further damage.
When Quaid began investigating the incident he found that the bottles of high and low-dose Heparin looked very similar. Quaid also discovered that the similarity had led to other overdoses. Three other babies died as a result and three others were injured. Since then, the labels have changed, but Quaid and his wife, Kimberly, started the Quaid Foundation to help prevent medical mistakes from happening to others.