CNN Wire Staff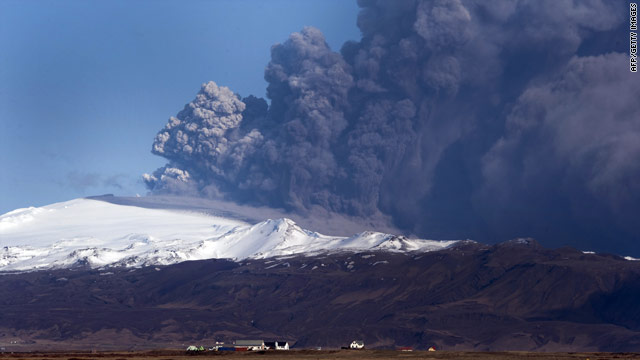 Weather conditions aren't set to change over Europe until Friday, meaning the volcanic ash may linger over the continent until then, a spokeswoman from Britain's weather service, the Met Office, said Tuesday.
Starting Friday, southwesterly winds will start taking the ash away from the United Kingdom, the spokeswoman told CNN.
About 14,000 flights were expected to operate in European airspace Tuesday - half of scheduled air traffic, according to Eurocontrol, the intergovernmental body that manages European air travel.