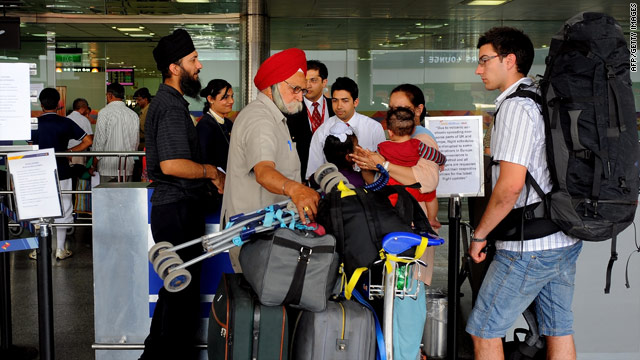 Air travelers stranded by the volcano may be rescued by British Royal Navy ships, says Prime Minister Gordon Brown.
CNN
Here are the latest highlights regarding problems for air travel caused by the volcanic eruption in Iceland.
Ongoing:
- The British Royal Navy will send ships to help bring home travelers who have been stranded by the restrictions on British airspace because of a cloud of volcanic ash, Prime Minister Gordon Brown announced Monday.
- European Commission President Jose Manuel Barroso ordered formation of a group to study the impact of the volcanic ash cloud on the European economy and the air travel industry.
- Airports have lost close to 136 million euros ($184 million) so far, said Olivier Jankovec, director general of Airports Council International (ACI) Europe, a group that represents airports. More than 6.8 million passengers have been affected, he said.