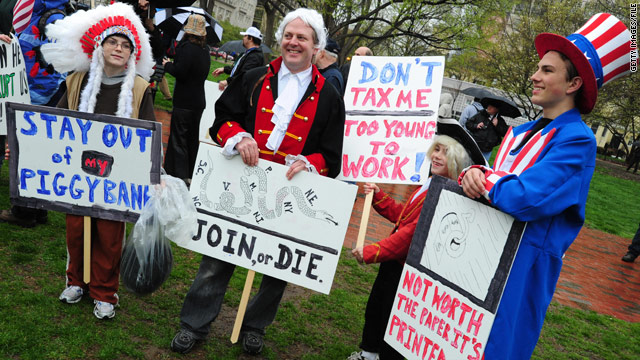 Roland S. Martin
CNN Political Analyst
An angry bunch of Americans has taken to the streets to protest government spending and the direction of the nation, and judging by the massive media coverage, it's as if we have been invaded by a foreign entity, marching on state capitals and Washington ready to lead a coup d'état against our elected officials.
The rise of the Tea Party is being chronicled as a threat to democracy, or a grassroots collective unlike anything we have seen in many years.
As Public Enemy wisely put it with their hit song in 1988, "Don't Believe the Hype!"
First, let's deal with the Tea Party haters. Please, shut up.
How can any liberal, progressive, moderate or conservative be mad about a group of Americans taking to the streets to protest the actions of the country? What they are engaged in is constitutional. The freedom to assemble, march, walk, scream and yell is right there in the document we all abide by.