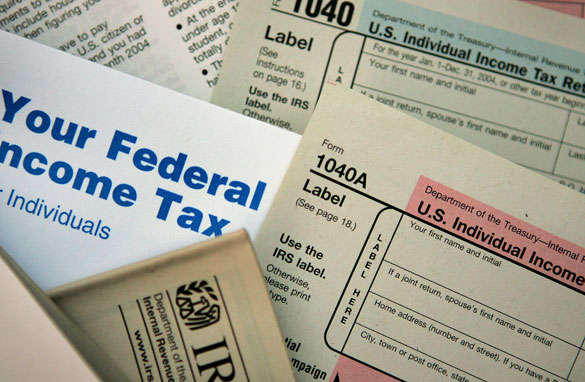 Eliza Browning
AC360° Associate Producer
Are your taxes in? Many people are filing online, but for those of you still using snail mail, post offices in some metropolitan areas are staying open later so that you can get that April 15th postmark. So once your tax dollars are in, where do they go? Who pays taxes and who doesn't? Tonight, Tom Foreman drills down on exactly where your tax dollars are going and how they're being used.
According to a new CNN poll, most Americans say the government wastes tax dollars and about half of the public think the tax system is unfair. Forty percent say they are angry about the amount of taxes they pay – and apparently this is a higher level of anger than existed during the 1980s. Still, only a quarter of all Americans think the IRS should be abolished. Should the tax code be changed? What do you think?
And as many procrastinators out there are filing taxes at the last-minute, organizers of tax-day tea parties are gearing up for their biggest day of the year. (Remember, TEA is an acronym for Taxed Enough Already… this is like their Christmas, or Chanukah, ... well, maybe not, but you get the point. ) Thousands of people around the country are expected to rally to ''express concerns against reckless government spending'. Hundreds of rallies are expected to be held across the country.
Meanwhile, the number of Americans filing for unemployment insurance for the first time jumped for the second week in a row, according to government data released today. There were 484,000 jobless claims filed, which is higher than economists expected. Also troubling – foreclosure filings rose 7 percent in the first three months of 2010. That's up 16 percent from filings during the first three months of 2009. So despite some recent positive signs, such as stabilizing home prices and increased sales, does this mean we have a long way to go before we see the light at the end of the tunnel?
President Obama travels to Kennedy Space Center today where he is expected to announce his administration's plans for America's space program. According to documents released by a White House official, the administration is committed to a "bold, new approach to human spaceflight." The Administration is apparently increasing the NASA budget by $6 billion over the next five years. What do you think that means? How important is the space program to you?
And, finally, in our Big Interview tonight, Anderson sits down with Jack Kevorkian. A new HBO movie chronicling the life story of Kevorkian is being released. It's called "You Don't Know Jack," and stars Al Pacino. Tonight, Anderson interviews Kevorkian about the film and about his reputation as "Dr. Death." What would you ask him? Anderson also talks to Susan Sarandon, who plays a character in the film.
What else are you following today? Let us know and see you at 10 p.m. ET.