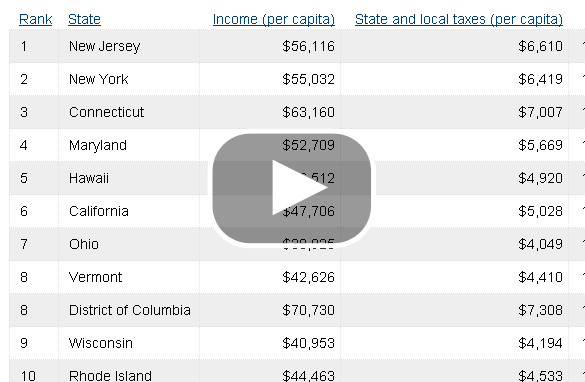 CNNMoney.com
As the economic downturn continues to weigh on Americans' savings, state governments are worried about their purse strings, too.
Falling home prices and rising unemployment are hurting states' revenue from property, income, and sales tax collections. To combat the shortfall, many states – including Massachusetts and California – are considering cutting back on tax credits, said Kathleen Thies, analyst at CCH.
Each year, the Tax Foundation, a policy research group, estimates the average taxpayer's total state and local tax burden in each of the 50 states and the District of Columbia. The data below are from August 2008, the latest available.