Reporter's Note: The president is going to attend Easter services somewhere in DC, and so will I out in a DC suburb. I go every week, just like I write a letter every day…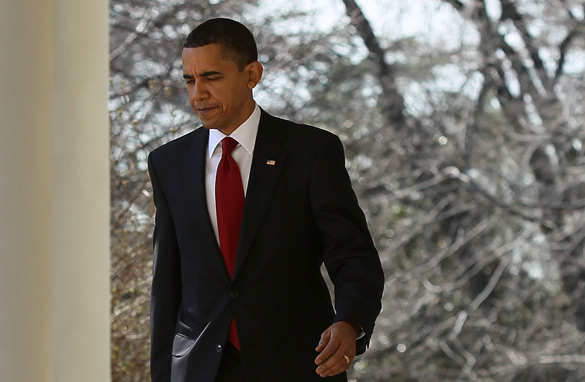 Tom Foreman | BIO
AC360° Correspondent
Dear Mr. President,
Well, I'm doing better. Hard to say what made the difference. I scored a little more sleep and I suspect I might be able to actually go for a run this weekend. Whatever the reason, I'm a good bit cheerier than I was yesterday when I fired that depressing note your way. "Mr. President? I have a Frances Farmer on the phone…"
Are you all set for Easter? I am sort of wondering if you do the whole Easter egg hunt throughout the White House, or just in a special section of it, or what. And btw, what precisely is the deal with the Easter egg roll? At least one (and I think both) of my daughters went down to it some years ago and they certainly had a good time. They especially liked the part where Dick Cheney ran out in his robe yelling, "You damn kids! Get off of the lawn!" Ha! I'm kidding of course. It was not even his house and if it were I assume he would have shot at them instead. Double ha!
See? Like I told you, I'm in a better mood.
Anyway, I've never really understood the whole idea of rolling eggs around the turf. Hey, considering our hard times, here's an idea: How about a ham roll? Sure! Forget the kids, invite mom and dad down to roll a presidential HoneyBaked all over the sod, then you can pick it up, Michelle can hose it off, and you can present it to them as a gift from the White House.
"Here Bob and Nancy, congratulations! This might make it easier to swallow the higher taxes that will wind up on your table if we don't get the deficit under control." Hey, can't hurt.
So I understand that you and fam are attending Easter morning services but keeping the location secret until it is over? Good idea. And what with all the "Christmas & Easter only" churchgoers out there, you might find that you blend in anyway and no one even notices you're there. Well, probably not…but still, that would be nice, wouldn't it? A quiet Easter with just the kids and the wife and none of that heavy "leader of the free world" burden on your shoulders.
I'm usually pretty busy on Easter with church and a big meal and phone calls to faraway family members, so it is probably not the best day to call; but if you want to give me a buzz today, that will be OK.
For now, got to go..chocolate to buy! Eggs to boil!
Regards,
Tom
Follow Tom on Twitter @tomforemancnn.