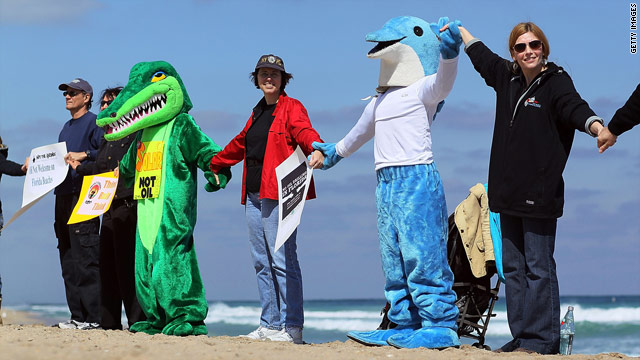 Dick Uliano
CNN
Several environmentalists expressed disappointment and dismay Wednesday over President Obama's decision to open key Atlantic and Gulf of Mexico waters to oil and gas drilling.
"I'm extremely disappointed," said David Rauschkolb, a Florida restaurant owner who organized anti-drilling rallies last month at several Gulf Coast beaches.
"Florida's legacy is clean water, clean beaches, sunshine and tourism. Every oil rig is a threat to tourism and coastal well-being. ... All it takes is one spill."
One leading critic of offshore drilling, New Jersey Democratic Sen. Frank Lautenberg, vowed to fight Obama's plan.