Ready for today's Beat 360°? Everyday we post a picture you provide the caption and our staff will join in too. Tune in tonight at 10pm to see if you are our favorite! Here is the 'Beat 360°' pic:
A trader at the Chicago Board Options Exchange (CBOE) signals offers in the S&P 500 stock index options pit in Chicago, Illinois. (Photo by Scott Olson/Getty Images)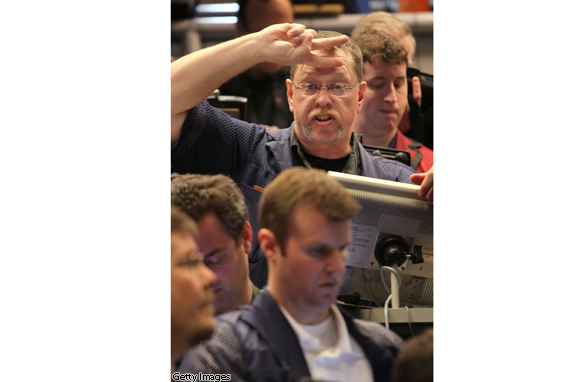 Have fun with it. We're looking forward to your captions! Make sure to include your name, city, state (or country) so we can post your comment.
Beat 360° Winners:
Staff:
Tom Foreman
"Yes. Two burritos. One for me, and one for Lyle Lovett here."
Viewer:
Adam, Chicago, IL
"I've got Dick Cheney on Line 2 who wants a million on Halliburton."
________________________________________________________________________________