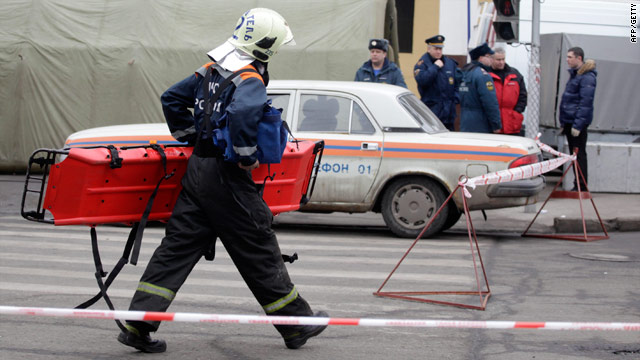 A Russian emergency worker carries a stretcher to one of the two Moscow subway stations hit by a suicide attack on Monday.
CNN
Female suicide bombers detonated explosions that rocked two subway stations in central Moscow during rush hour on Monday morning, killing dozens of people, officials said.
A Web site associated with Chechen separatists, who have long fought for independence from Russia, claimed responsibility for the attacks. Immediately after the explosions, officials had cast suspicion on the separatists.
Chechnya is a southwestern Russian republic, in the Caucasus Mountains region. Years of conflict have been devastating for its infrastructure.