Program Note: Don't miss our AC360° special investigation, "Gangs of Hollenbeck," Friday at 11 p.m. ET and Saturday and Sunday at 8 p.m. ET.
AC360°
Five years ago we spent months talking to police and gang members while reporting in the Hollenbeck division of Los Angeles. It's a place where thousands of young men and women were – and still are – members of gangs.
There is a long history of gangs in Hollenbeck, some current gang members have grandfathers who were once involved in La Vida Loca, "the crazy life." Since then, gang killings have dropped in Los Angeles, and we wanted to return to Hollenbeck to see what's happening there now.
We tracked down some of the gang members we talked to five years ago, and re-connected with cops and social workers who are trying to reduce the strength of gangs in the neighborhood.
Take a look at this photo gallery and learn more about the situation in Hollenbeck.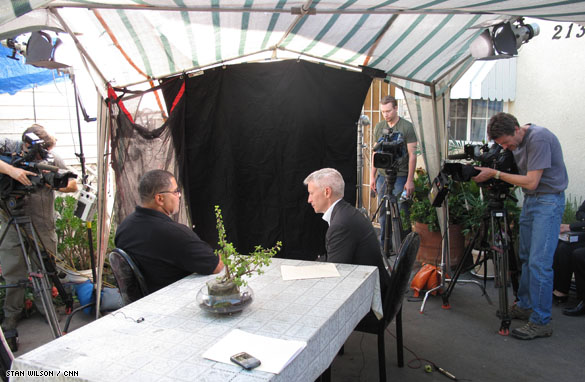 CNN's Anderson Cooper interviews Milton Bueno in a patio area where his 20 year old son Steven was killed in a drive by shooting in 2009.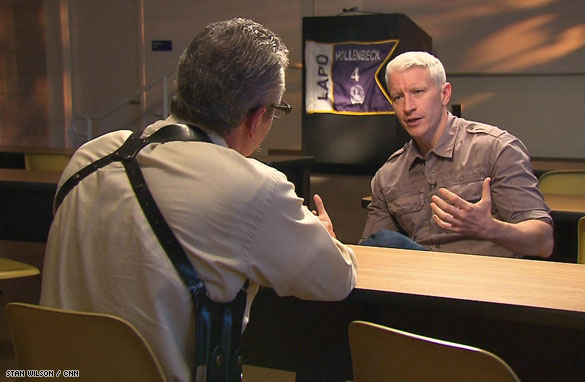 LAPD detective Dewaine Fields explains to Anderson Cooper that witness intimidation, a code of silence, and fear of retaliation is a common dilemma that prevents cops from solving thirty percent of the gang related killings in Hollenbeck.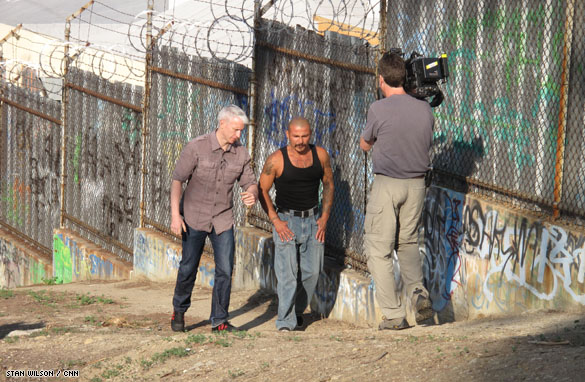 Richard Moya, a former gang member explains to CNN's Anderson Cooper how he survived being shot six times during his twenty years in a gang.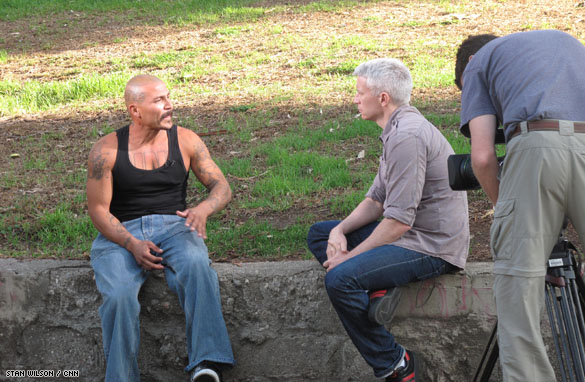 Former gang member Richard Moya explains to CNN's Anderson Cooper the trauma of witnessing his own father shot and killed when Moya was five years old.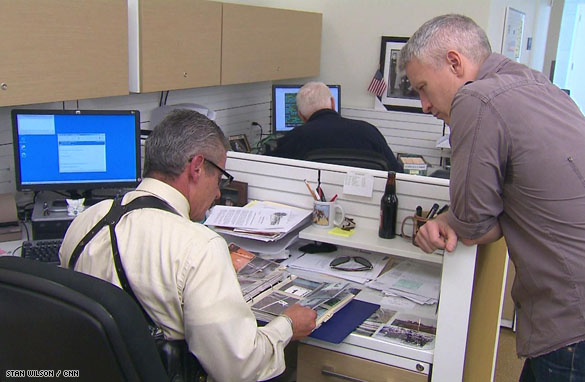 LAPD detective Dewaine Fields explains to CNN's Anderson Cooper why three out of every gang related homicides in Hollenbeck will go unsolved unless witnesses come forward.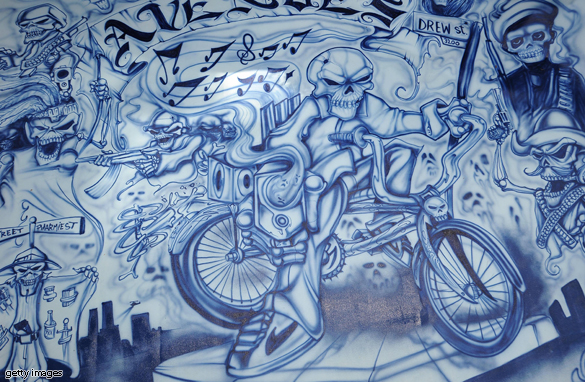 A drawing depicting symbols of a Hollenbeck area gang was seized as part of a federal and state crackdown on street gangs in 2009.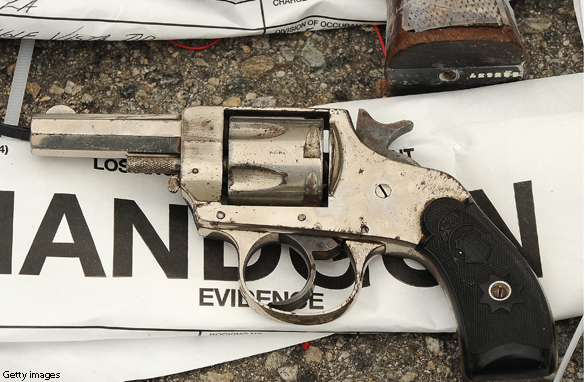 Handguns confiscated by a federal and local anti-gang task force in 2009.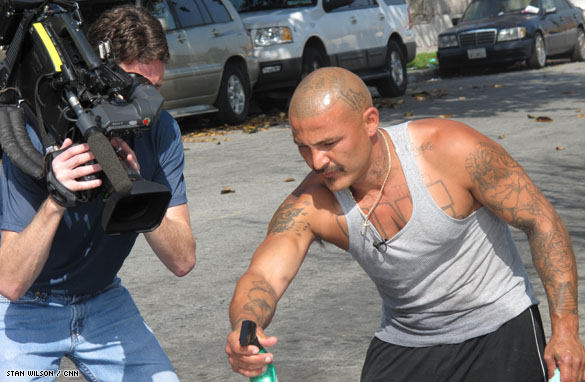 Former Gang member Richard Moya washes cars to help supplement his income.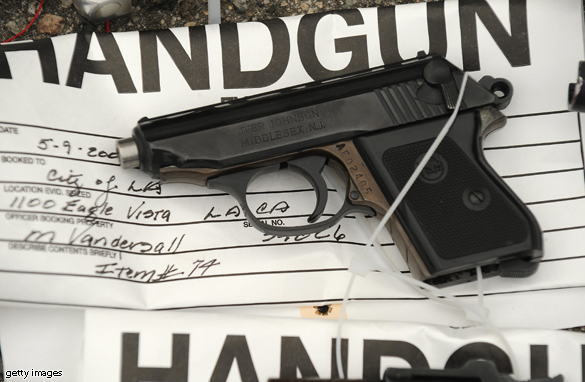 A pistol belonging to a suspected gang member is entered into evidence as part of a joint federal and local anti-gang task force in 2009.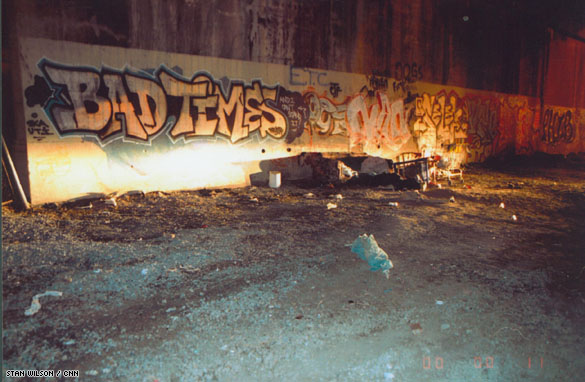 Bobby Singleton, a homeless man was shot and killed while sleeping under a bridge. Police believe Singleton was murdered by a suspected gang member because he was cooperating as a witness a gang related murder investigation.