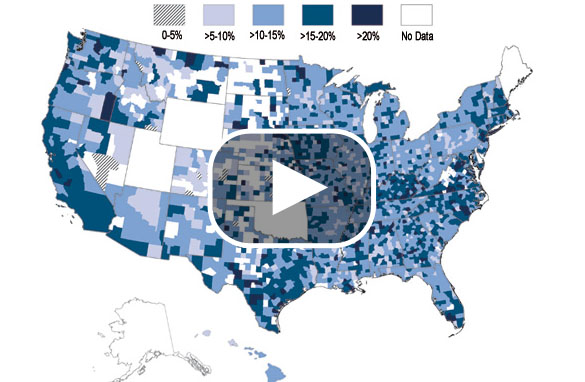 Centers for Disease Control and Prevention
One of 7 low-income, preschool-aged children is obese, but the obesity epidemic may be stabilizing. The prevalence of obesity in low-income two to four year-olds increased from 12.4 percent in 1998 to 14.5 percent in 2003 but rose to only 14.6 percent in 2008.
American Indians and Alaska Natives are the only race or ethnic groups with increasing rates between 2003 and 2008. Obesity prevalence among these children continued to rise about a half percentage point each year from 2003 to 2008.
In 2008, obesity prevalence was highest among American Indian or Alaska Native (21.2 percent) and Hispanic (18.5 percent) children, and lowest among white (12.6 percent), Asian or Pacific Islander (12.3 percent), and black (11.8 percent) children.
In 2008, only Colorado and Hawaii reported 10 percent or less of low-income preschool-age children were obese. The only gruop with rates over 20 percent were Indian Tribal Organizations.