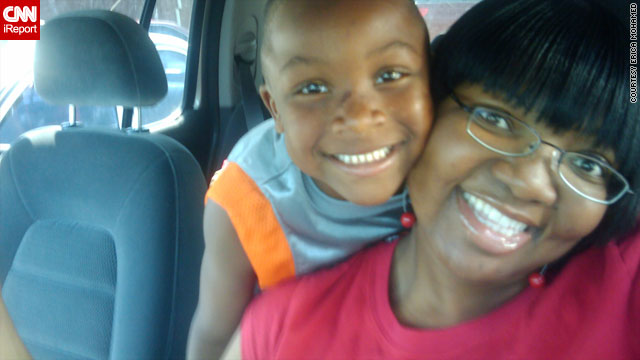 Erica Mohamed, 31, is glad that the new bill would help her son to get insurance coverage even if she loses her job.
Elizabeth Landau and Madison Park
CNN
About 32 million Americans who don't have health insurance will get access to coverage when the $940 billion health care plan takes effect.
What does that mean for Americans who don't have insurance, or who are in danger of losing it? A few shared their thoughts with CNN about health care reform and how it affects them. Then we sought expert opinions on how reform might really work in their lives.
1. Child with pre-existing condition
The situation: Erica Mohamed, 31, of Houston, Texas, is separated, and has a 6-year-old son, Jeremiah, with a rare congenital heart disease called Tetralogy of Fallot. He has had three open-heart surgeries already, and will need to have another procedure to remove a stent in early adolescence. Mohamed's job, through which she gets insurance, is not secure. Mohamed's mother, Vera Richardson, wrote to CNN's iReport about the situation.
Mohamed says: She is glad that she will be able to keep her insurance for her son even if she loses her job. "Did I get everything that I thought that I wanted in this bill? No, not at all because I still think we need at least a public option. But at least it's something, at least it's moving forward, and it's going to get more coverage to more people," she said.
Expert says: Effective this year, in six months, children with pre-existing conditions cannot be denied health care, said Karen Davis, president of the Commonwealth Fund, an independent organization that researches health policy issues. By 2014, children will be covered up to 133 percent of the the federal poverty level. For a family of two, the poverty level is $14,570 in the 48 contiguous states and the District of Columbia.
Keep reading for: 2. an adult with pre-existing condition, 3. the unemployed and uninsured, 4. a small business owner, 5. a retiree on Medicare, and 6. a college student about to graduate.